10 Best DIY toys for everyone | handmade products, killing time and reducing pressure!(1)
There are always small things in this world that have their own healing properties, such as DIY hand-made, which is a very fun and fulfilling existence! Its magic is that once you do it, you will be completely immersed in it. Time seems to stand still, and all worries are forgotten. It is definitely an artifact to heal depression and relieve psychological pressure!

SaturnLoop has carefully sorted out 10 types of handcrafts, most of which have been tested by themselves. They are simple and easy to use. Hope to bring some fun to everyone's home time~
No.1 Cool assembly
Let's talk about Cool assembly. Both boys and girls love to play. It is made of metal and is a very innovative way of assembling. Pinku has subdivided more than ten categories such as architecture, vehicles, ships, musical instruments, and military. You can choose according to your own interests. There is a star level display on the box when you buy. Novices recommend starting with three or four stars.

The host personally likes the military series. The picture shows the aircraft carrier Shandong, which has a five-star difficulty and a sense of accomplishment. As China's first self-developed aircraft carrier, the Shandong aircraft carrier is still quite worthy of commemoration and collection.


If you zoom in to see the ship island and deck, the details are realistic, the structure is precise, and the metal sheets are also very textured. 8 mini cars and 36 carrier-based fighter jets lined up, displayed mightily on it, with full firepower.



Summary of experience:

1. Be sure to read the instructions carefully. I took the wrong building blocks several times, which caused me to realize that the previous check was wrong when I couldn't find them. I had to dismantle and start again.

2. It must not be changed, whoever plugs in will be responsible for it, because it is difficult for the people behind to pick up (I regret that I have to take the initiative to undertake this task)

3. About the role of children

First of all, the child's eyes are very easy to use, let him find the building blocks to get twice the result with half the effort, and secondly, don't let him complete it independently, otherwise such a big project will be finished after one piece is missing.

Fortunately during the insertion process, my son secretly unpacked the fourth package with me on Friday during the day and completed the base part of the aircraft carrier's bow. The insertion was perfect! Overjoyed!

4. Be sure to look good before stickers

I thought this sticker could be peeled off like the LOGO, but I was wrong. After I posted a few mistakes, I would never take it lightly anymore. I must take a good look at it and post it, so there are still many places to post it. wrong.


The Shandong aircraft carrier made up of 3010 pieces, with an overall size of 92x28.8x25.6cm, took two days to complete it.
NO.2 Light and shadow paper carving lamp

The light and shadow paper carving lamp is not only a table lamp but also a decorative painting. The picture is composed of multiple laser engraved pictures that need to be manually engraved. The model chosen by the poster is the Liaolu series. The exquisite paper sculpture is engraved with your favorite background. When the light is on, the picture and the light and shadow are integrated, super dream!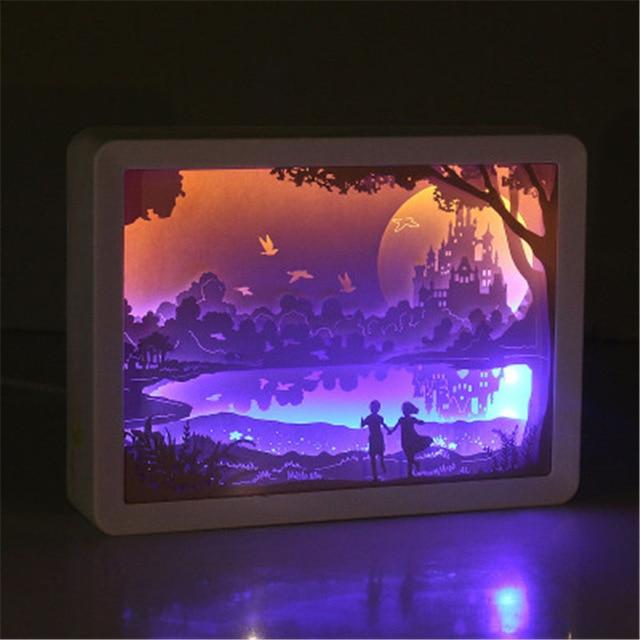 The finished product is very suitable to be used as a small night light, with its own remote control, the brightness of the light can be adjusted, soft and not dazzling. In addition, it also has a sleep assist function, which will gradually darken to completely go out within 45 minutes, and can also be set to timer, which will automatically turn off after 2 hours, which is very convenient for daily use.
The tools that need to be used when making by hand are engraving knives and engraving pads. The drawings are divided into half engraving and free engraving. Half engraving drawings are recommended for a stronger sense of participation. There will be obvious nicks on the half-engraved drawings, similar to the grooves to practice calligraphy, we just carve out according to the marks and assemble it.

Compared with the Cool assembly recommended above, this one is much simpler! The host only spent half a day in the whole process, immersed in 10 kinds of simple, beautiful and easy-to-use DIY handmade products without looking up and eyes, killing time and reducing pressure! , It belongs to the handwork that can be very fulfilling without using your brain!
NO.3 Science Experiment Set DIY Handmade
When it comes to diy science toys, one has to mention physics and chemistry experiments.
How to choose the right tool is very important. Below we recommend this toy that covers most of the preschool experiment tools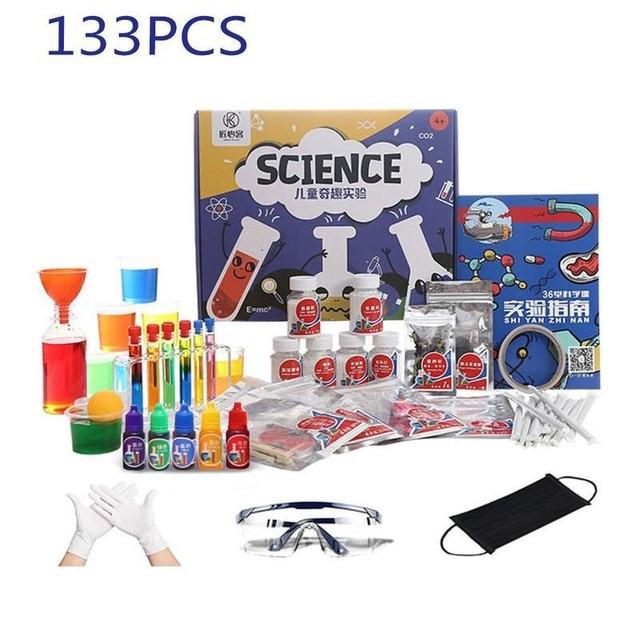 Develop children's hands-on and brain skills.
Stimulate curiosity and explore scientific principles
Adjustable safety goggles can effectively prevent liquid splashing into your eyes
Experiments are not just many theoretical practices, they can inspire people's interest in STEM and science, and encourage your children to conduct their own unique experiments!
Now, children can comfortably build their own science laboratory at home!
Young scientists will love these! Bring out the scientists among your children!
NO.4 Wooden stick toy

A lot of exquisite toys can be made with wooden sticks. It is not limited to a fixed model, and you can fully use your own imagination to make it look like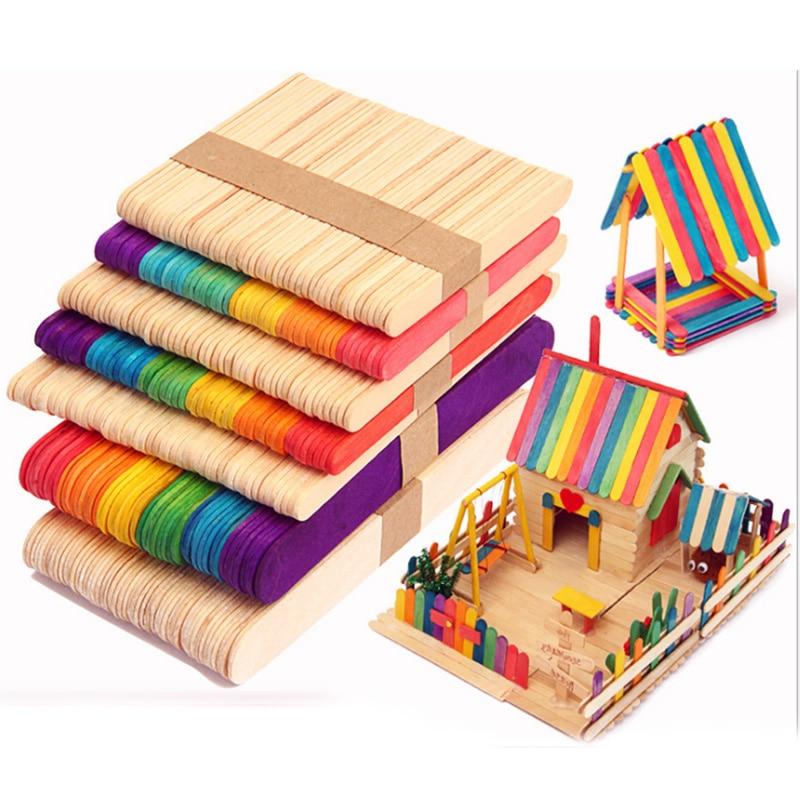 NO.5 DIY Popular Robot Arm Kit, Educational Robotics Programming
Programmable toys can be said to be a very popular DIY mode in recent years. It can not only exercise children's hands-on ability, but also test logical thinking.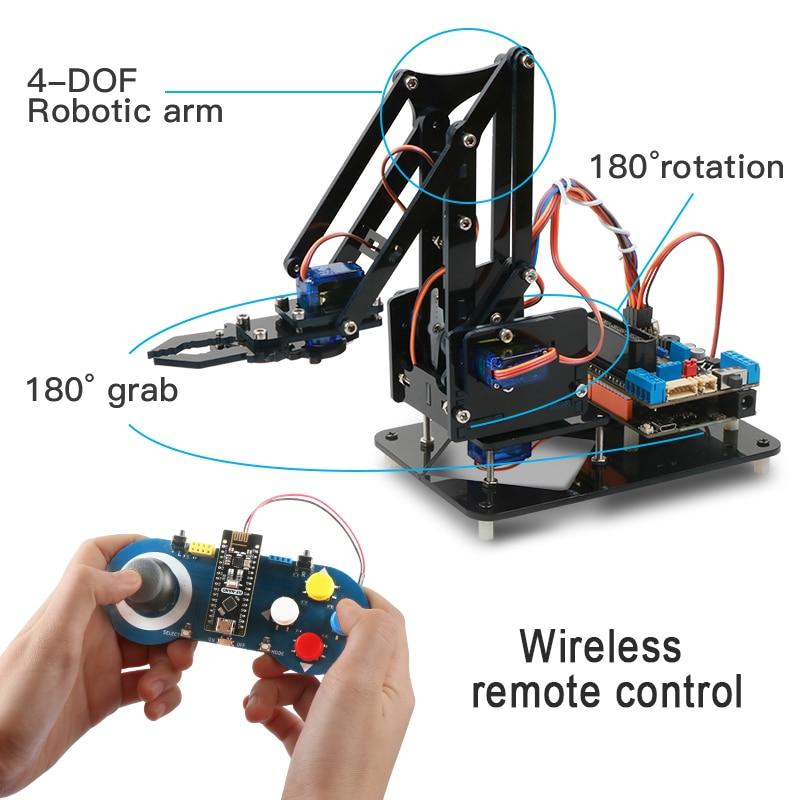 1.With 3mm thickening and hardening custom acrylic plate.
2.Applied to our full range of arduino cars.
3.With 2 control models - PS2 control, wireless remote control handle.
4.Programmable followed by smart car.
5. Great engine function.
6. Can climb all kinds of steep slopes.
7. Compatibel with Arduino IDE and support for graphic scratch programming and Mixly programming.