Bored? upset? anxiety? Best 10 popular decompression toys
Relief Pressure Multifunctional Seat Cushion Double Comfort Orthopedic Cushion Pelvic Pillow Lift Hip Lifting "Standing on a tall building every day, looking at the little ants on the ground, their heads are big, their legs are very thin, they are holding Apple phones, they are wearing Nike Adi, they are going to be late for work, they are very anxious..."


Panicking and hurried, Hao Yun's "Alive" tells the current living conditions of modern people.


This is a fast-paced era. We are running for life and dreaming. We are full of complaints about life, but we are full of hope for the future.


In this era, in a boring, anxious, and anxious life, we need something to help us divert our attention and relieve our stress, so decompression toys appear at the right time.


What are decompression toys? As the name suggests, decompression toys are toys that help you relieve stress.


Why do we need to decompress toys?

The student party must study hard, office workers must work hard, parents must take good care of their children, teachers must teach good knowledge, doctors must help patients, soldiers must defend the country... Each of us has our own social role and enjoys At the same time as rights, there are also obligations to perform.


Whether it is work or study, there are certain things we must do, and we cannot escape.


When the pressure of study and work is too heavy, when we encounter problems that cannot be solved, when we are in a bad mood or in a bad state, we will find a way to vent our emotions, and the decompression toy serves as a good job. This role.


The decompression toy tells us not to hold back when there is pressure, to release it, and to forget the boredom in the heart through the operation of the hand.


What are some fun decompression toys?

There is a market when there is demand. Unknowingly, decompression toys already have a place in the toy market. Open a certain treasure and enter "decompression toys" in the search bar to see countless cheap, compact and interesting decompression toys. .


Below are 10 decompression toys that I like better, and I recommend them to everyone.
1.Relief Pressure Multifunctional Seat Cushion Double Comfort Orthopedic Cushion Pelvic Pillow Lift Hip Lifting
Sitting for great amounts of time, especially with an unsupported pelvis, can cause tons of discomfort. It may result in lower back pain, fatigue, improper sitting posture, and even poor blood circulation.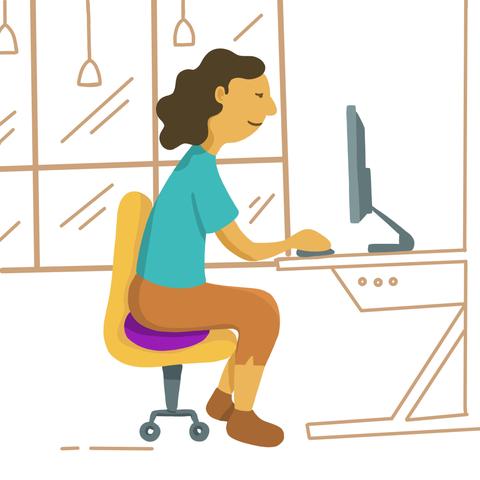 This is why it is always important to ensure that we use chairs or other sitting paraphernalia, that will keep us comfortable and supported all the time. This is where our Orthopedic Cushion comes in.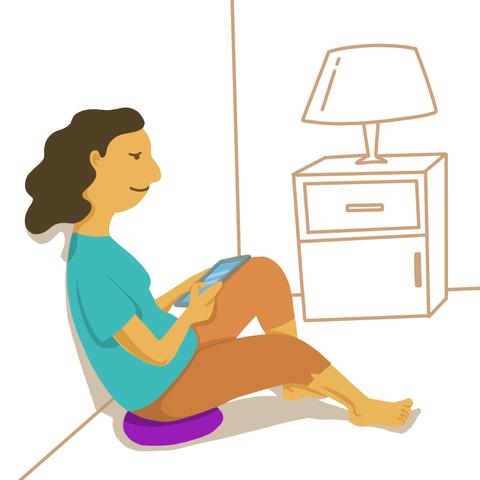 Our cushion balances the pelvis and relieves pressure on the tailbone, hips, and spine. It can turn any chair into an ergonomic, posture correcting, and pain-relieving seat.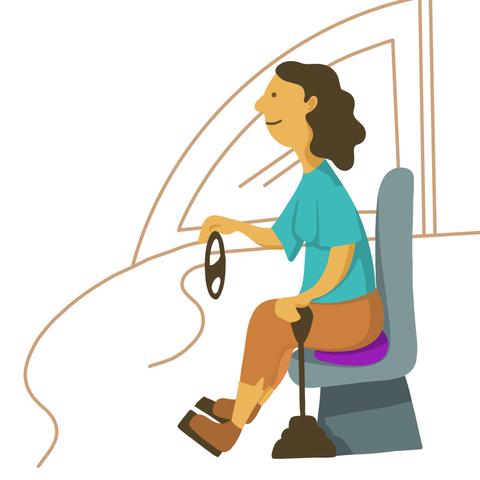 Made with soft plush material and dual temperature texture suitable for hot and cold weather.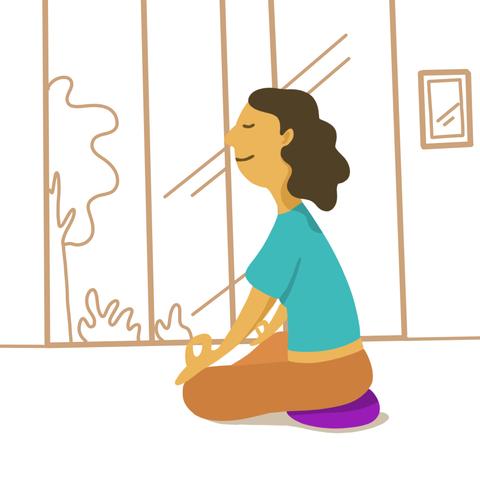 ORTHOPEDIC SUPPORT
Dual-shaped ergonomic design recommended by orthopedic surgeons for the treatment of chronic or acute pain by alleviating pressure in strategic area. Helps relieve symptoms of lower back, lumbar, tailbone, prostate, hip, spine and leg pain.
IMPROVES BAD POSTURE
Can be used to improve bad posture while driving or sitting for long periods, enhancing your comfort while retaining its density.
EVERLASTING COMFORT
The thick foam padding compresses and cushions just enough to provide you with that everlasting comfort.
VERSATILE DESIGN
Enjoy our pillow's soft exterior and a non-slip gel rubber bottom. A perfect solution for your office or kitchen chair, car, airplane, wheelchair, computer desk chairs at home or at work!
2.Flipo Flip Desk Toy Rotating Pocket Toy Fidget Kinetic Spinner Birthday Xmas Gift Children Adult Stress Relief Toys
1.The new fun, oddly satisfying, addictive, and relaxing kinetic desk toy Flipo Flip - An oddly satisfying desk toy that flips, rolls, and falls at the same time

2.Precision machined out of solid metal, perfectly balanced and mathematically analyzed to bring a motion of continuing flipping, rolling, and falling at the same time

3.Bring a sense of wonder to your desktop - The Flipo Flip can function both as a handful object and a toy. Owing to its precise design, the small metal tool can be set into motion easily

4.Flipo Flip creates a mesmerizing motion that is fun, addictive, and calming at the same time and it allows you to take a moment away from the daily rush and recharge your focus

5.Master the motion to send Flipo Flip into a dance - It's simple, yet well thought of form hides captivating characteristics that are revealed by mastering the right motion and tense of pushing or pulling the object
How to play
1. Stop in between the motion - a trick that requires perfect timing and reaction. You can catch the in the vertical position using your finger or palm.
2. Throw it in the air- this trick requires quick hand movement because you need to get below the Flipo to be able to throw it up.
3. Reverse the flip - catch it in the perfect timing and give it a tip in a reverse direction. The most important thing here is the correct power of the reverse push.
Create Competitions
Launch multiple Flipos at the same time and see who got it faster! You can use a slightly angled surface to flip it for an extra-long distance. Simply elevate one side of a desk or any other flat surface and let the Flipo roll all the way down.
3.Mouse and Cheese Toy Sloth Hide and Seek Stress Relief Toy 2 Squishable Figures and Cheese Block Stressbusting Fidget Toys
100% brand new and high quality.
Adopt TPR environmental protection material, light and slow rebound environmental protection material, can also be filled with other materials.
Playing regularly can give your hands a certain degree of massage and has a certain effect on your body.
Not only can decompress, but also play a role in fitness, is a good decompression toy.
Pressing by hand can relieve work pressure and relax your mind.
4.Flynova Athletic game toy antistress flying Gyro rotator drone plane led fidget finger spinner Route Rotary child gift
We designed FlyNova to be fun and safe, especially for kids. The enclosed wheel design is aerodynamic and protects your hands while spinning it up and performing tricks. Catching it mid-air or on the go is easy and 100% safe.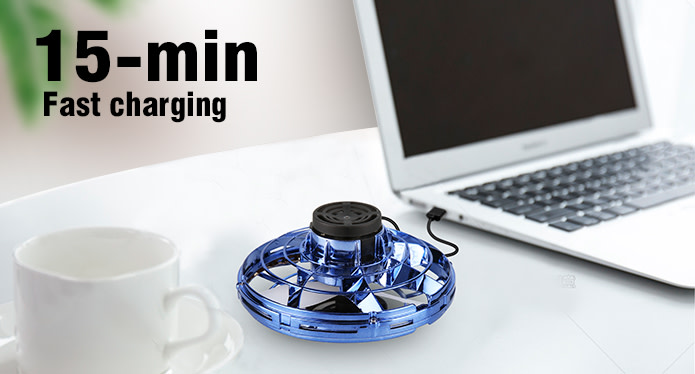 Get airborne fast. FlyNova's secret power comes from the onboard gyroscopic motor that allows it to perform maneuvers like magic. Power it up by Micro USB cable for 15 minutes to get fully charged, and a single charge will give you a full 10 minutes of tricked out flight time. Get the 3X Flynova package for non-stop fun.


It's easy to get started with FlyNova. It looks like magic but all you need to do is to spin it up and give it a toss! A miniature internal motor gives it the power to perform wild tricks. Different throwing speeds and angles allow different flight paths, tricks, and high-speed maneuvers. 
With just a few throws, you will quickly begin to understand the infinite possibilities for flight….
Turn on the power button, hold the center axis and spin the wheel to start FlyNova. 
Give it a toss to get flying, and after a few practices throws you will be doing cool tricks in no time!

If you wish to stop playing, just grab FlyNova and stop the spinning. It's easy and safe.  The enclosed wheel design protects your hands while spinning. 


Throw FlyNova upwards and it spins around its axis perpendicular to the direction of flight and returns to you in a safe, predictable manner like a boomerang. You can throw it and catch it yourself. This unique feature makes FlyNova perfect for solo play.


Throw FlyNova downwards and it will travel steady in a straight line. The distance traveled is determined by how hard you throw it. Go the distance! Perfect for a back & forth game of catch or team tricks with friends.
FlyNova is simple for anyone to fly but with a little practice, it can perform incredible maneuvers and infinite tricks. Its ability is only limited by your imagination. Get creative and show us what you've got! Or try some of our favorites…
FlyNova is even more fun with friends. Team up, create games and enjoy friendly competition. It's the perfect way to relax, have fun or encourage teamwork at the office. Take a break, spark your creativity and refresh with FlyNova.  
You don't need a big area or a lot of space to take off with FlyNova. It is fun and easy to control anywhere. It is designed to work indoors as well as outdoors with a smooth flight pattern and boomerang effect. It's the perfect backyard activity but can easily be used indoors as well. Use it at home, school or the office. 
It's fun to fly and also a great way to relax and take release some stress. When those long days get you down or you think that one more office meeting will drive you crazy, take FlyNova for a spin and get your Zen on!
5.Pocket Sized Spinning Toy for Office Desk To Relieve Stress
Perfect gift for creators,makers and thinkers.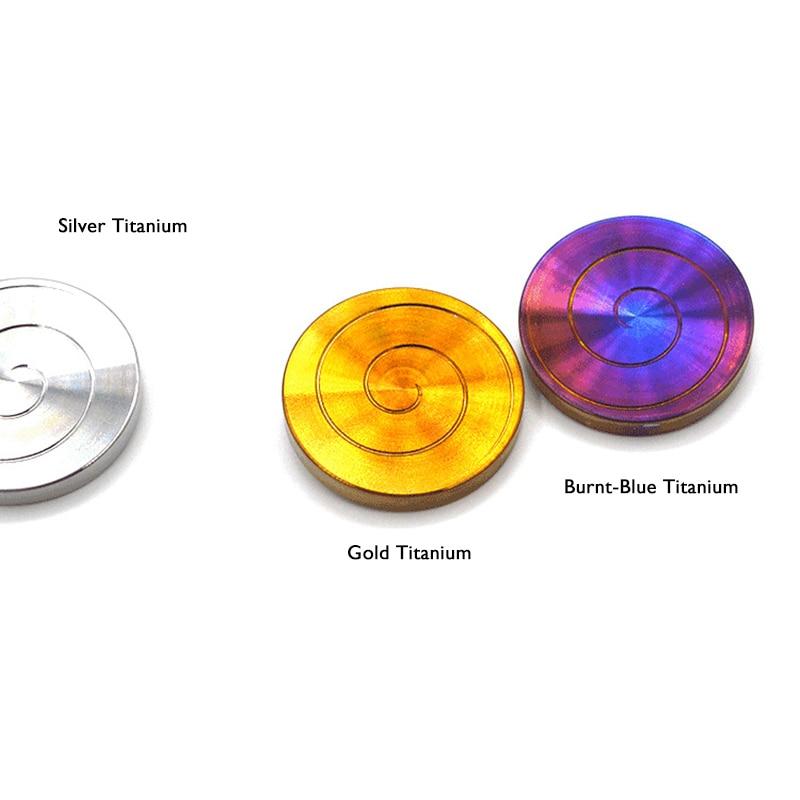 Introduction:
1. Hold the outer ring with your hands to turn the inner ring and the main body, then the inner ring and the main body can turn at the same time
2. Freely change the angle of the outer ring by holding the hand, the inner ring and the main body will also change the angle at the same time to maintain balance
3. Squeeze the main body with your hand and turn the outer ring, the outer ring and the inner ring rotate at the same time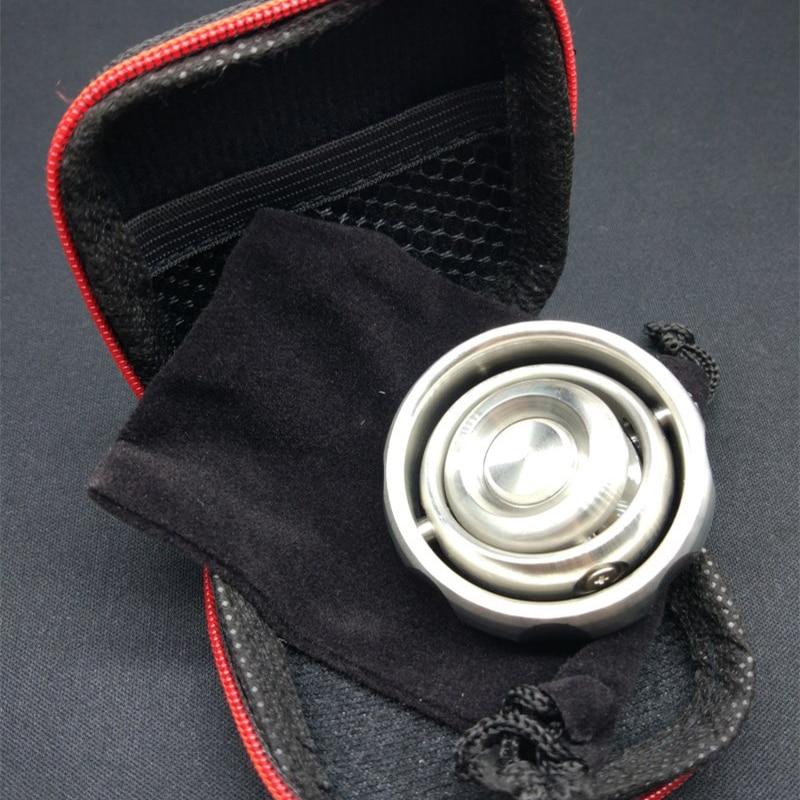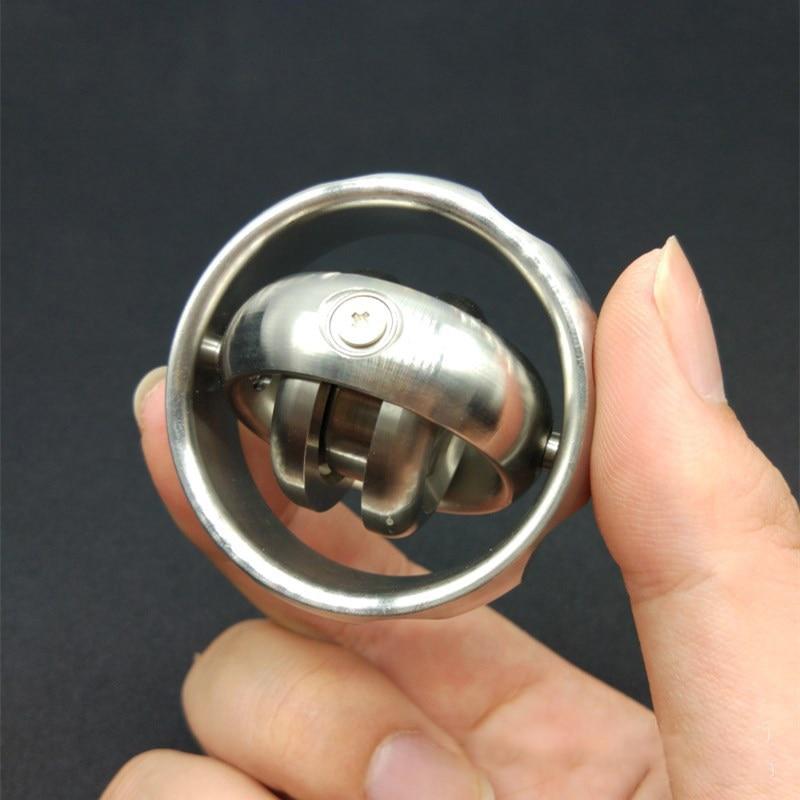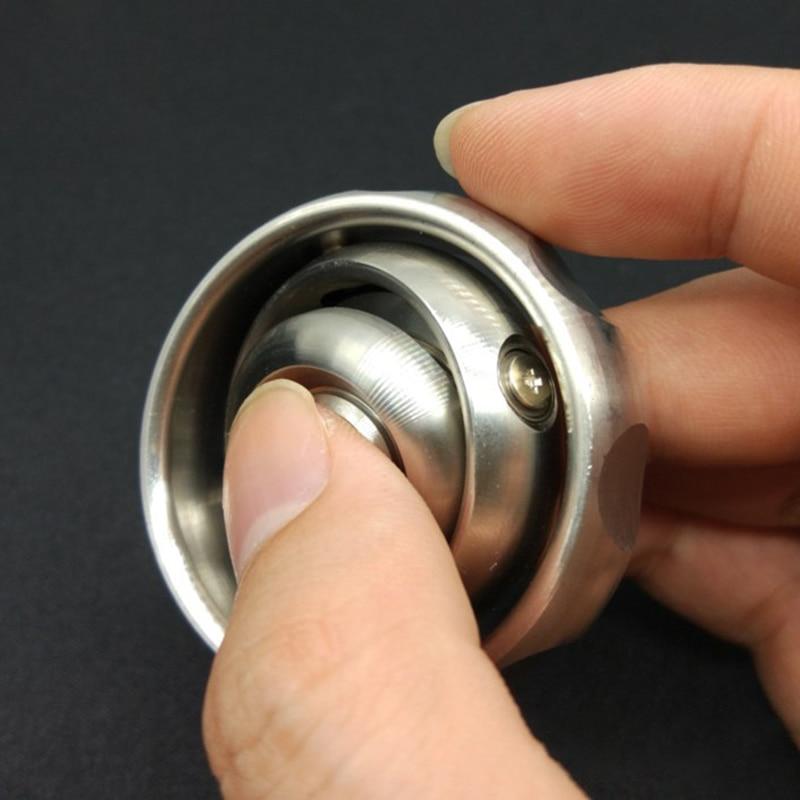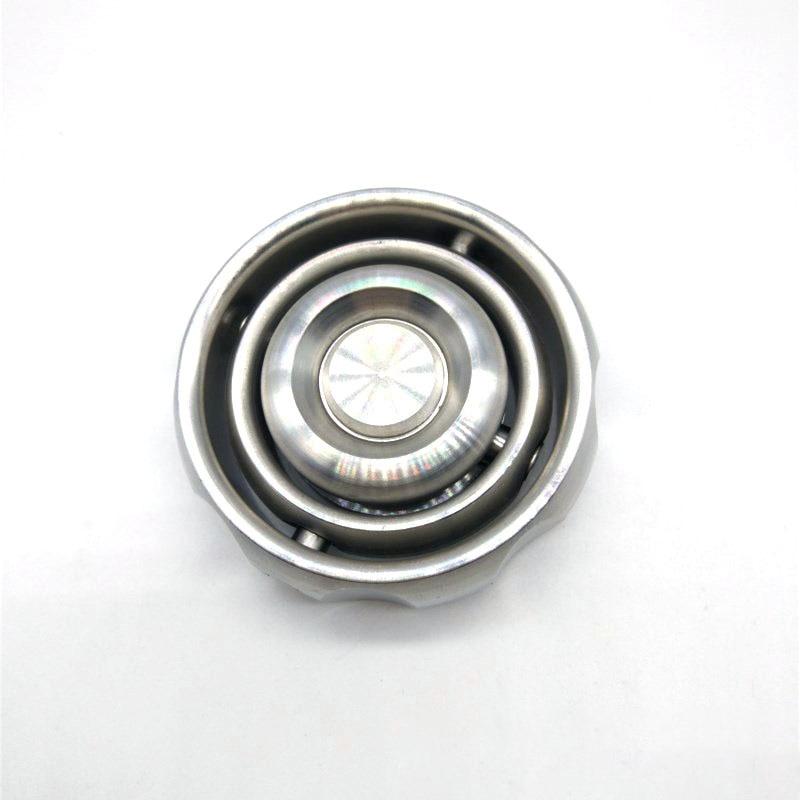 ✅ Superior Decompression Tool - Our fidget cube is designed to reduce the stress and anxiety, helping you to develop focus and concentration, adding more fun especially suitable for those with extra energy like ADD&ADHD, OCD, autism / Also effective tool to get rid of the habit such as leg shaking, pen biting, nail biting etc fidgeting habit with our fidget toy

✅ 12 Sides Dodecagon Structure - Featuring 12 sides for you to click, spin, roll, flick, rotate etc which icluding Rotating Disk, Joystick, Worry Groove, Switch, Soft Clicker, Silica Rope, Sliding Blocks, Squishy Buds, Gears, Triangle Button, Finger Massage and Stress ball total 12 different fidgeting ways for you to relax

✅ Premium Material - Made of ECO-Friendly ABS Plastic and silicone, make it more sturdy and smooth surface to hold or play totally safe and durable for every day carry and relief

✅ Portable Size - Pocket-size 6*6*8 cm for child or adult, you can easily play in one hand and carry to anywhere whether at your work / your home or on the road just keep yourself relaxed and enjoy anytime / Also it's an awesome office desk accessory, time killer and with silent sides which it's quiet for you to use in the class or meeting without interruption

✅ Must Read Before Buy - We offer full refund or goods replacement for our customers, feel free to contact us if there are any problems with your order
8.Squishy Cute Animal Antistress Ball Toys for everyone
EASY TO CLEAN-

 

These mochi squeeze toys can be rinsed with water directly when they are dirty.
USAGE-

 

Perfect animal squishies to relief stress and increase blood circulation of hands.
These mini animal squishies are amazing soft. You will can not stop pinching them because of the great touch feeling and full squeeze-ability.
9.Cute and interesting handmade toys DIY wool felt cat kits unfinished plush doll poking music toy gift
2020 very cute handmade toys, a variety of animals to choose from, so cute
Name: Felt Cat Kit
Difficulty: ♥♥
Material: high-quality wool soft wool, delicate and soft feel,
Natural dye, bright color, non-fading, safe and tasteless.
Finished product size about 7cm
Please pay attention to the proportion when making
Note
1)due to different production methods,
      the size will be different, this is normal.
      2)Kit does not include photography props.
      2)There is oil on the surface of the needle
(in order to prevent it from rusting).
To avoid staining your work, please wipe it before use.
Not a finished product, you need to make it yourself.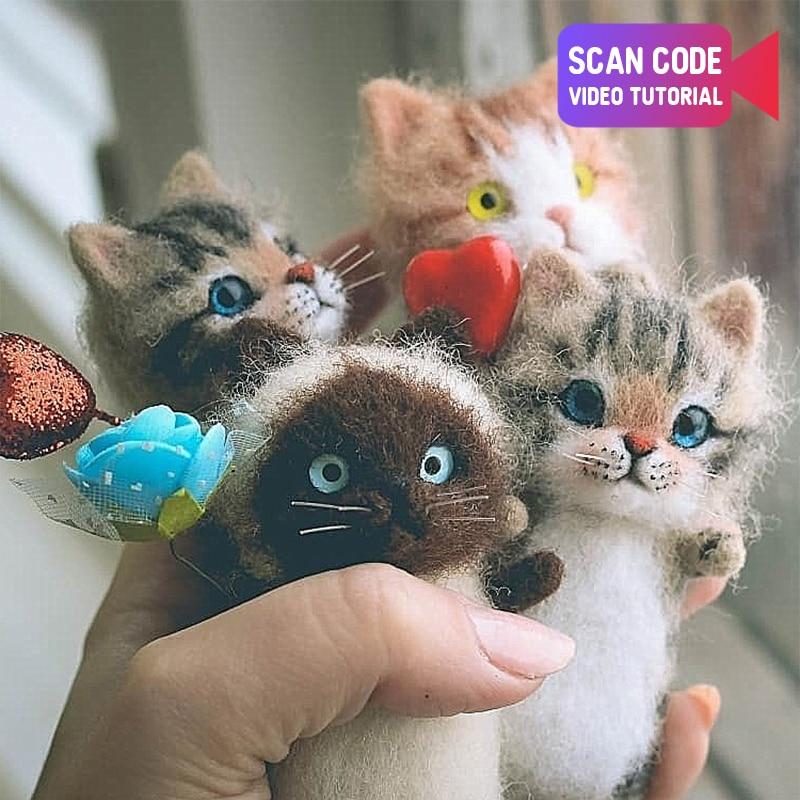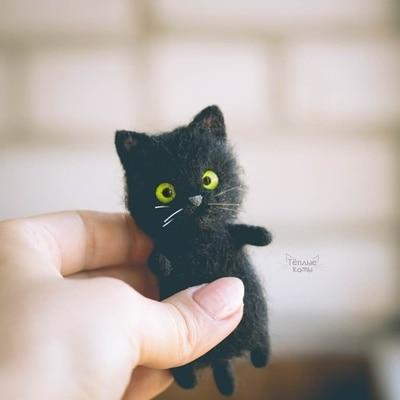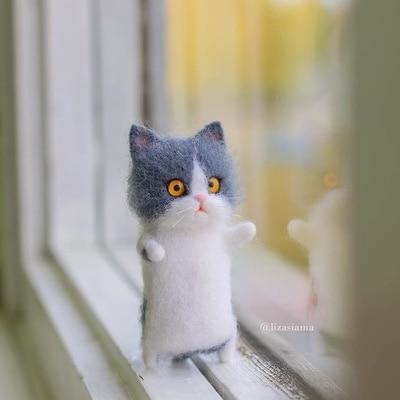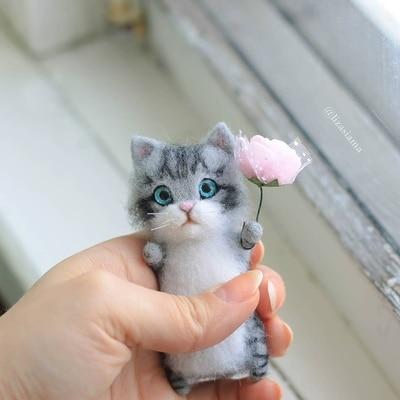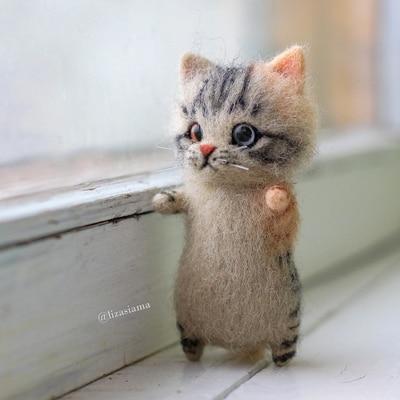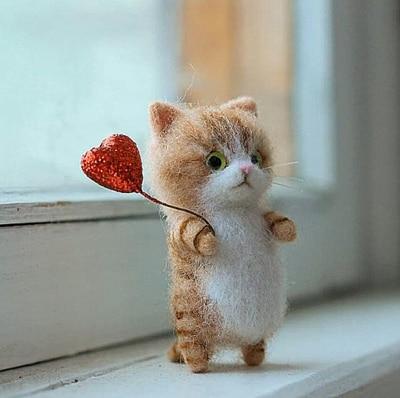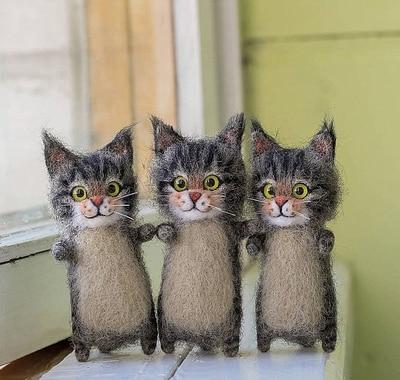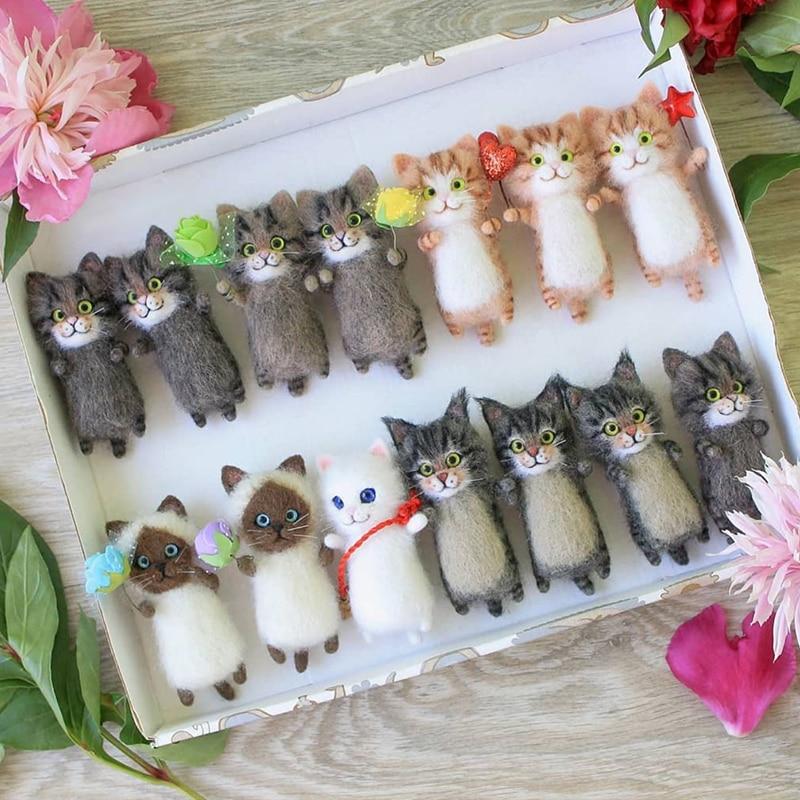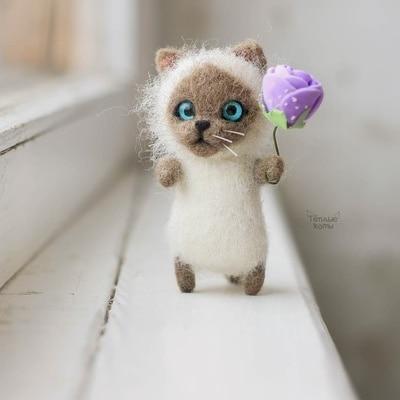 100% brand new and high quality
★Stainless steel, solid iron ball, nylon sling,Accurate size ensures that it moves for a long time.
★Pick up a ball and release it freely. The ball on the other side will bounce. It can move repeatedly for a long time.
★Very suitable for desktop decoration, home decoration
★It relieves stress, relaxes, and adds a little fun to boring work.
WARNING:This toy is not suitable for children under three years old because of small parts.
How to treat decompression toys?

The existence of decompression toys is to let us release the pressure in the process of playing, and temporarily liberate us from the state of tension and anxiety.


But this kind of decompression can only be said to be decompression. The real pressure must be released by solving problems. Ignoring, shrinking, avoiding...none can really solve the problem.


Therefore, use decompression toys to relax yourself and have a good enough mental state to face pressure. This is the correct way to use decompression toys.


It is not advisable to indulge in decompression toys and want to escape the responsibilities that one should bear.


In addition, if the psychological pressure is too high, the effect of decompression toys will be relatively small. At this time, you can use exercises such as running to decompress, or chat with trusted and close friends, and talk about the pressure. Good way to decompress.


Stress comes from the heart. To relieve the pressure, you must also start from the heart.