Features:
Develop children's hands-on and brain skills
Stimulate curiosity and explore scientific principles
Adjustable safety goggles can effectively prevent liquid splashing into your eyes
Experiments are not just many theoretical practices, they can inspire people's interest in STEM and science, and encourage your children to conduct their own unique experiments!
Now, children can comfortably build their own science laboratory at home!
Young scientists will love these! Bring out the scientists among your children!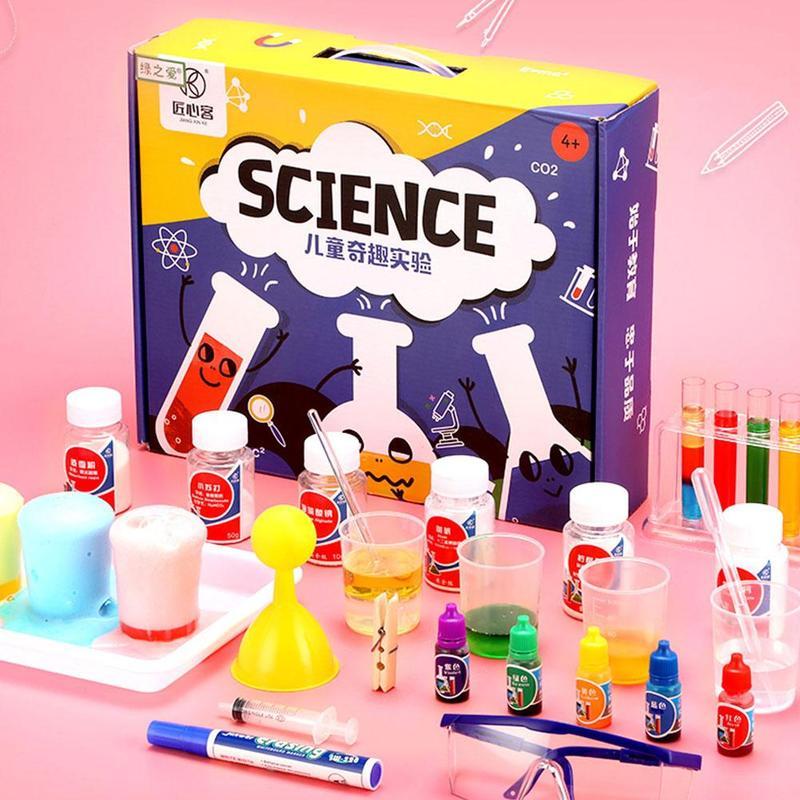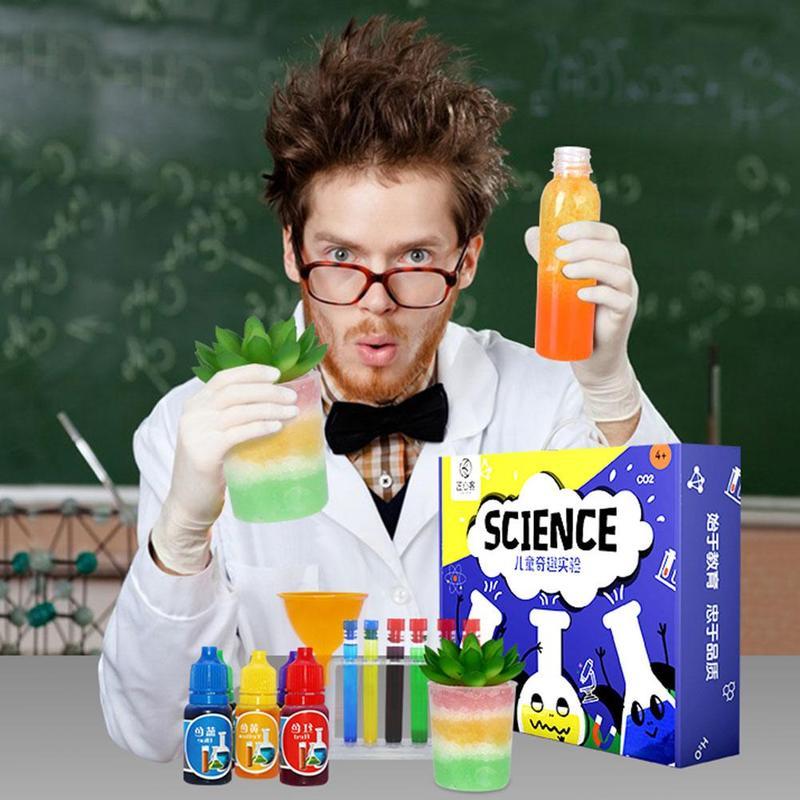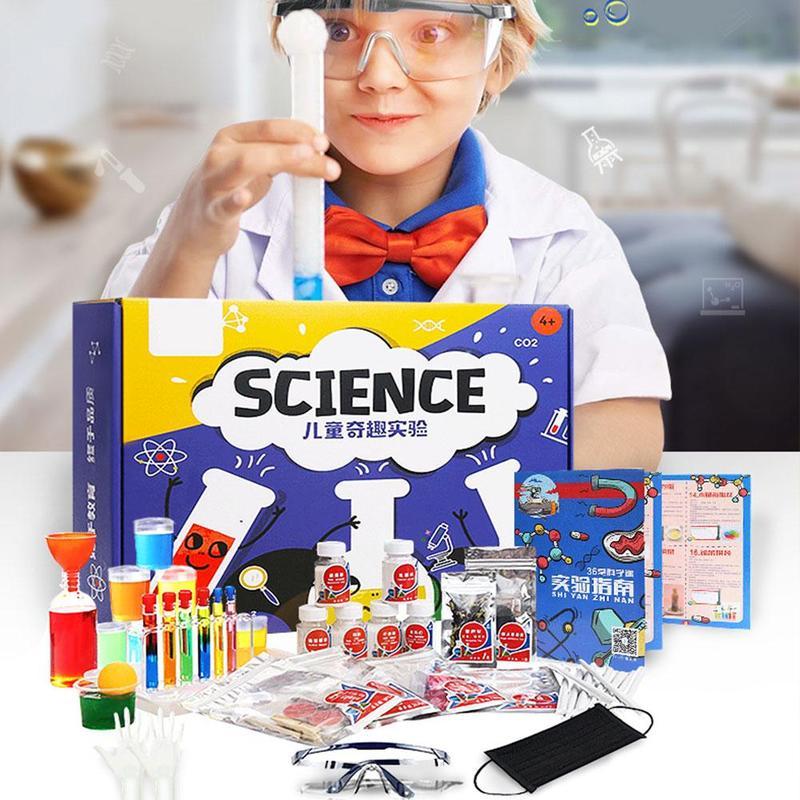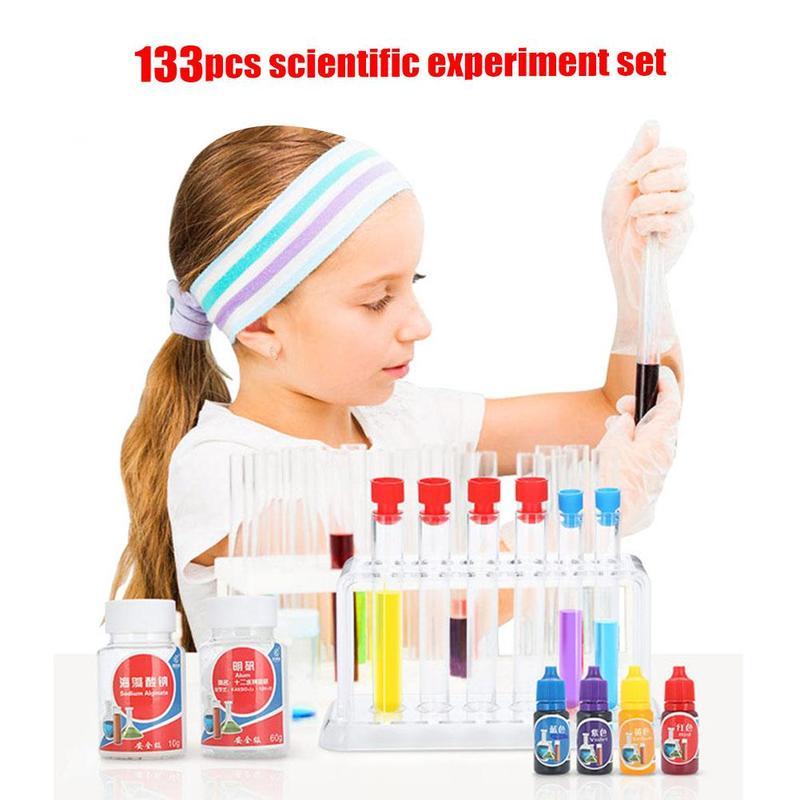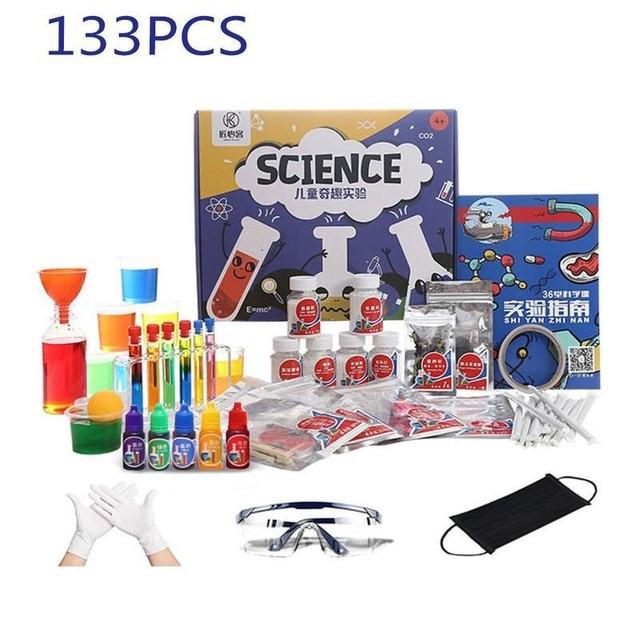 Package:
1 * Goggles
1 * Latex gloves
1 * Mask
1 * Experiment tray
1 * Test tube rack
6 * Test tube
7 * 100ml measuring cup
1 * Funnel
1 * Transparent plastic bottle
1 * Bottle cap
5 * Food grade pigment
10 * Straw
1 * Sampling spoon
1 * Whiteboard pen
1 * 5m | Needle
1 * Table tennis
6 * Paper clips
1 * Screw
5 * Cotton swabs
1 * Cotton rope
5 * Toothpick
3 * Dropper
1 * Glass rod
1 * Semi-circular mould
4 * Hair root
12 * Balloons
10 * Wheat seeds
10 * Corn
4 * Rubber band
1 * Double-sided tape
1 * Wooden clip
1 * Aluminum sheet
2 * Candle
1 * Crayon
1 * Wooden stick
1 * Colorful Magic Tree
2 * Bubble Candy
2 * Effervescent tablets
1 * Citric acid
1 * Baking soda
1 * Snow powder
1 * Sodium alginate
1 * Calcium lactate
1 * Alum
1 * Color-changing flower
30 * Rainbow Sugar
1 * Short plastic cup
1 * Certificate of conformity
1 * Manual in Chinese and English
1 * List of items