This is a complex mechanical transmission jewelry box model. It does not require glue nails and other tools when it is installed. It can be used as a jewelry box after assembly. It can be used as an ornament. Is the gift of choice for girlfriends
The product is made of natural wood, using laser engraving technology, high precision, no burr
Note
Due to the complexity of the product, In the process of assembling, the gear edge part of the product needs to be rubbed on the candle, which can play a lubricating role and make the gear rotate smoothly.
product information
Product Name : Antique box Age Range : Grownups Size : 30*14*3cm Material : wood
How to play
1. Install the box according to the instructions
2. Press the button as shown, the lock will pop up
3. Hold the button with your left hand and open the box with your right hand
4. After opening, there will be six small boxes
5. Close the lid gently when closing 6. Press the lock
Brand Name: Candywood
Gender: Unisex
Age Range: Grownups
Material: Wood
Puzzle Style: 3D PUZZLE
Style: Geometric Shape
Warning: Be careful of tiny unit and avoid to swallow
Model Number: CH0289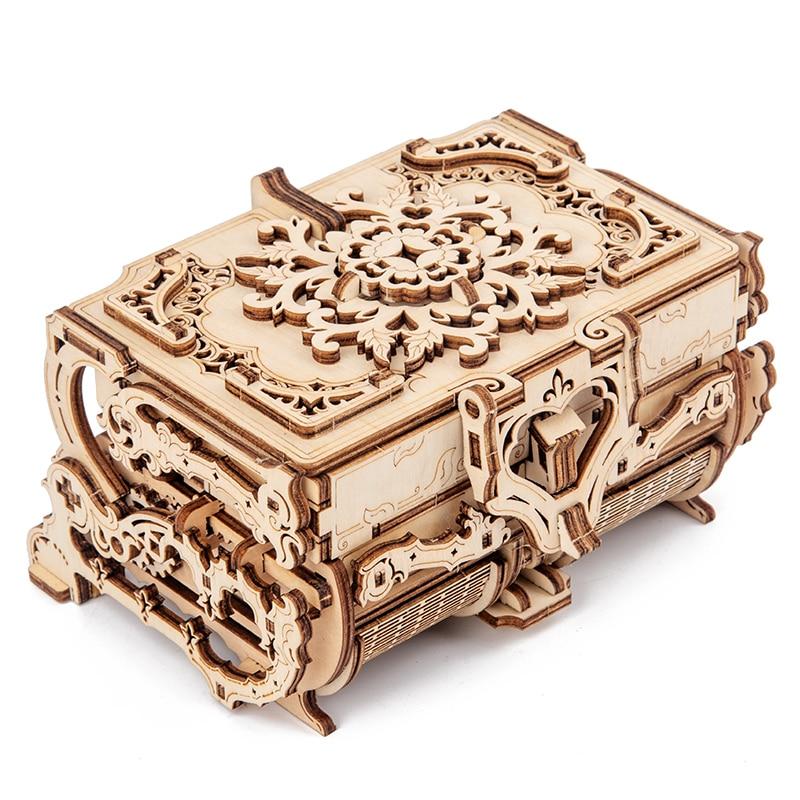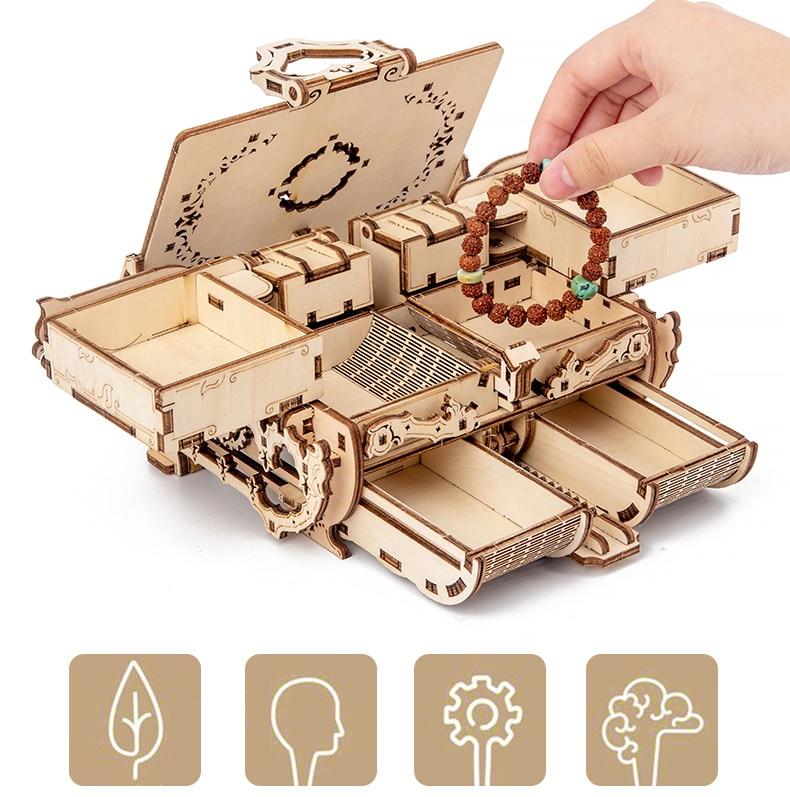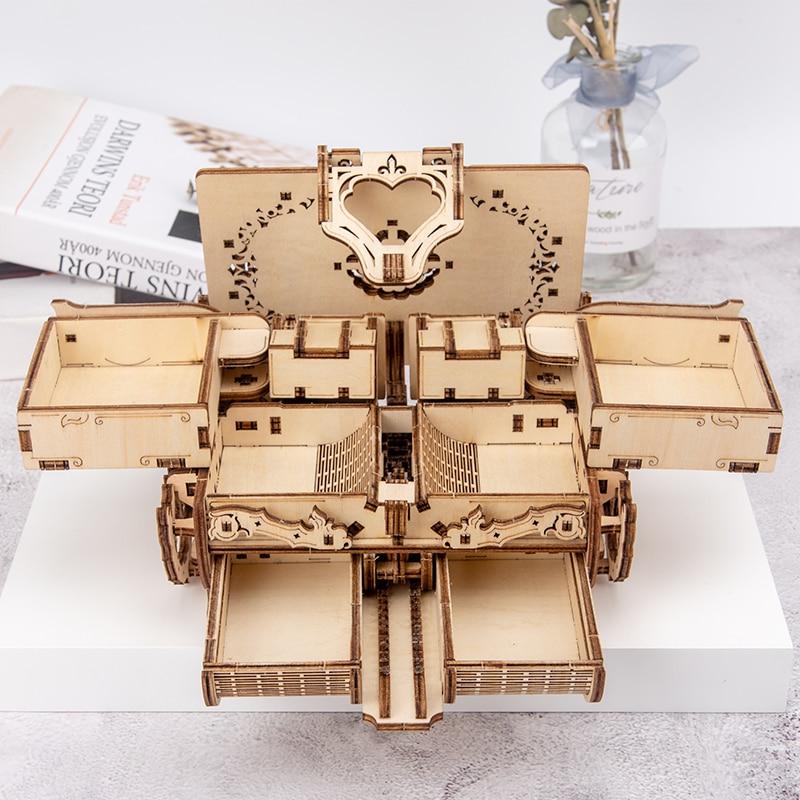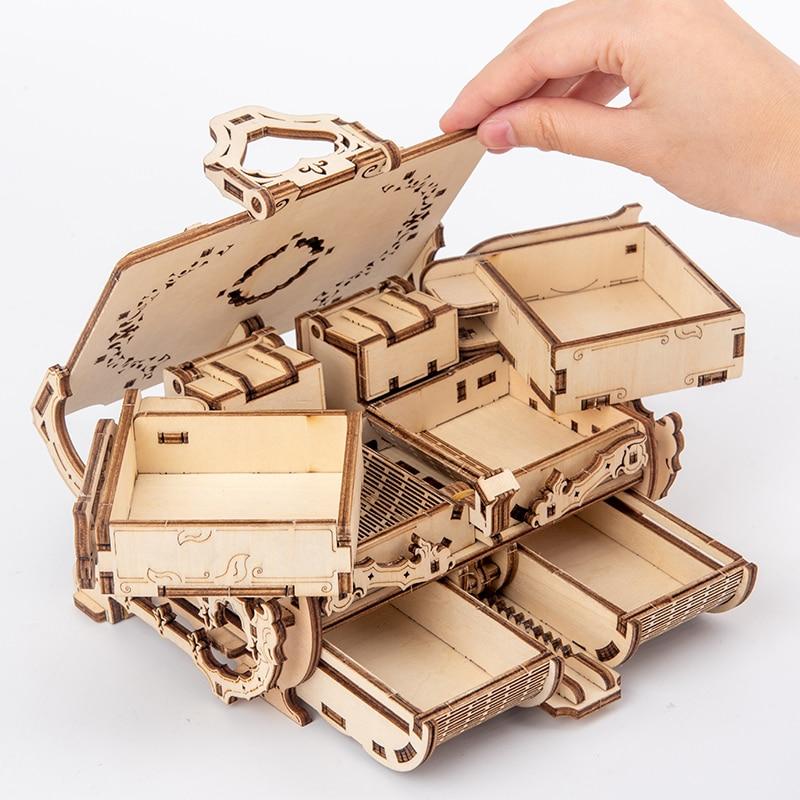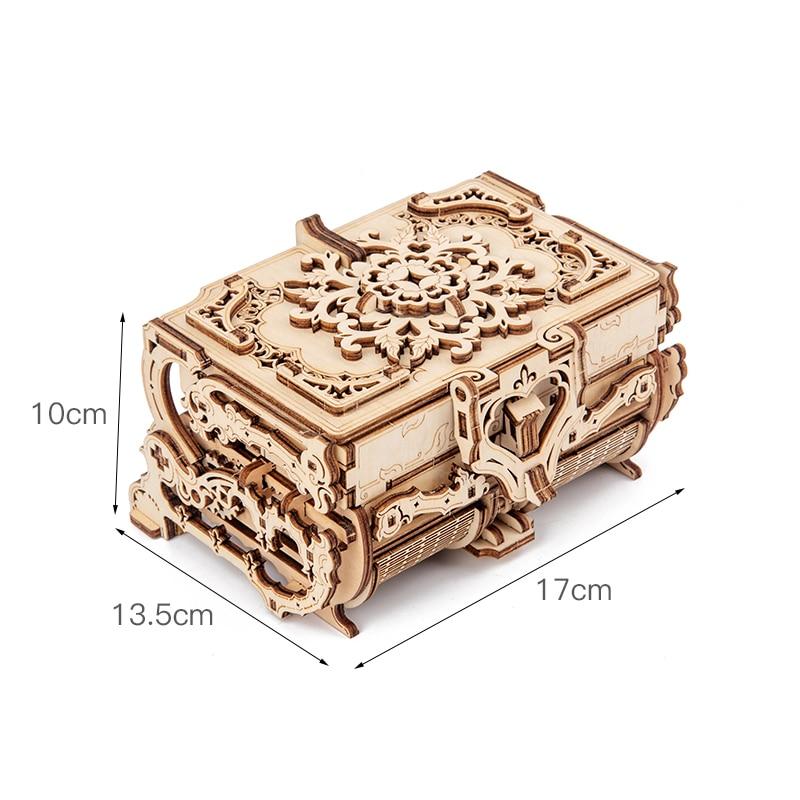 Q: Is the product's materials safe and healthy?
A: Don't worry about it. It's the most basic requirement.
Q:What should I do if there is a problem with the product during transportation?
A: Don't worry, contact us in time, we will deal with these issues in a timely manner.
Q: How often do you take to process orders?
A: Normally, we often ship within 48 hours, but sometimes on holidays, we will delay some time accordingly